Are you thinking of outsourcing your HR needs? Are you still confused about the benefits of engaging manpower providers? Some statistics might help you make a sound decision. The HR outsourcing market is going to grow from US 32.8 to U.S. $45.8 by 2027. A Deloitte survey result showed - 78% of respondents stated that human resource outsourcing had exceeded their expectations concerning costs. HR outsourcing is becoming a significant trend in the new normal era after the pandemic. Because of the high employee attrition rates and increasing unprecedented challenges that take time to adjust, HR outsourcing is an option to decrease costs and increase productivity.

Why is HR outsourcing important for India to ensure business compliance?

The main goal of manpower providers is that they ensure there is no workforce gap in your company. Additionally, they provide the skills that are needed for short-term or long-term projects. However, every company needs to be careful about the rules and regulations applicable to business organizations in India. There are several central, state, and labor regulations that require filling out forms and doing mathematics. Business compliance entails taking care of many legal complexities. This may require additional knowledge and analytical skills to navigate through several policies. Manpower providers are equipped with skilled professionals who have experience in company law and state regulations. They help a company to stay up-to-date with the legal documentation and provide support when complex business transactions take place between different parties.

Powerful HR management increases performance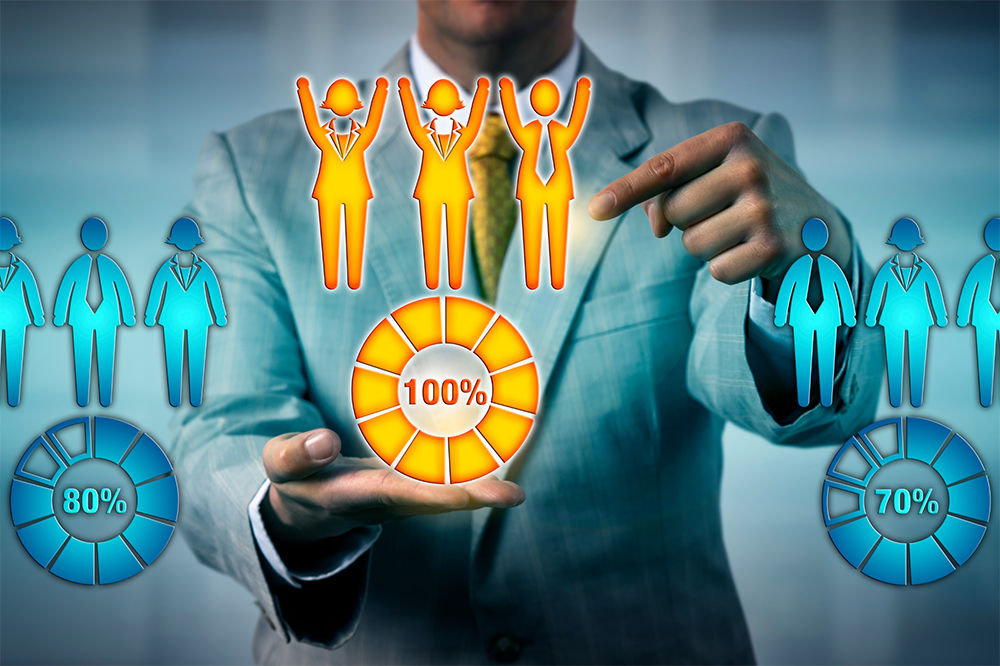 Most manpower providers utilize staff management software to take care of the worker's life cycle. The software stores important data that can be used to understand an individual's skills and capabilities, and performance trajectories. Once the worker is employed in a company, then it is the function of the staffing company to manage the whole professional journey of the individual in that company. Some of the important functions that a powerful staff management system can do are :
Learning – Manpower companies provide learning opportunities for their staff members. They also provide training to all staff members that focus on the skill gaps or enhancing a particular skill set. The whole point of providing a learning atmosphere is to reduce the attrition rate by giving your employer a chance to grow.

Monitor – The staff management software monitors the performance of your employees. It does regular check-ins, and there is two-way communication between the employees and employers. It provides full visibility and records any discrepancies that might take place during the life-cycle of the employee.

Reports – The software uses data that can be accessed regularly whenever it is required. The data can be utilized to submit reports regarding employees or other company performances.

Archives – Company performance reports come in handy while strategizing. You can easily take up old performance reports to build a new strategy to get different outcomes.

Overall improvement of HR processes – Utilizing software can improve the overall processes by reducing errors. The employee will get timely salaries based on their performance, and also taxation, health insurance, and other benefits will be calculated on time.
Apart from the top five benefits of leveraging HR software provided by manpower providers, it is also directly beneficial for the employee. The interest of the workforce is changing and empowering employees, especially after the pandemic. This has become crucial to sustaining competitive advantage. Digitization and leveraging technological advancement have been able to bring different people from across geographical boundaries. Increasing the engagement of workers and also taking care of their physical well-being and mental health has become more important to steal productivity. In this regard, software technology used by staffing companies has been able to empower employees by giving them an opportunity to educate themselves on new trends and also gain the flexibility to take up employment according to their own skill sets and interests.

Conclusion

Every organization looks for the right talent that will complement its workforce. Given the high number of uncertainties and increasing attrition rates, organizations need to pay attention to worker well-being. Understandably, most HR departments are bogged down by a large number of administrative duties. Manpower providers are, therefore, the solution to this problem.