What do we understand by employee management? The responsibility pertains to the HR department that handles all the aspects related to the employees in the company. The department uses several methods and strategies to manage the employee and ensure that they are working to the fullest potential and are given their compensation regularly. If HR wants to improve the performance of the individual, they will first understand the motivations and monitor the quality of work. The department will also initiate training programs to increase the employees' skills. It is an element of management that focuses on improving the performance of its employees and increasing productivity so that they reach their goals. The process is also about increasing engagement and inculcating an atmosphere of trust within the company.
Employee Management of a Disgruntled Employee

Leadership means you must handle difficult situations and interactions with your colleagues. In a highly stressful work environment, resentment, jealousy, and other conflicts can happen. Further, your responsibility is to handle disgruntled employees and de-escalate the situation. Employee management is about learning how to control your own emotions so that you can impact the environment around you. From an HR point of view, three components lead to effective employee management:
Selecting an employee who matches the company's value systems and can provide a positive culture.
Monitoring the employee's progress and proficiency in their work.
Interacting with the employee to understand their expectations and increase communication.

Apart from these three categories, there are also elements where a leader needs to take steps to increase job satisfaction. Firstly, a leader needs to acknowledge the work done by their employees as a source of encouragement and also discipline their employees so that they do not repeat their poor performance. While handling a disgruntled employee, remaining calm and addressing the situation logically is essential. Make them feel safe and relaxed by taking them to a private space where they can voice their opinions.
Tips on Handling Disgruntled Employees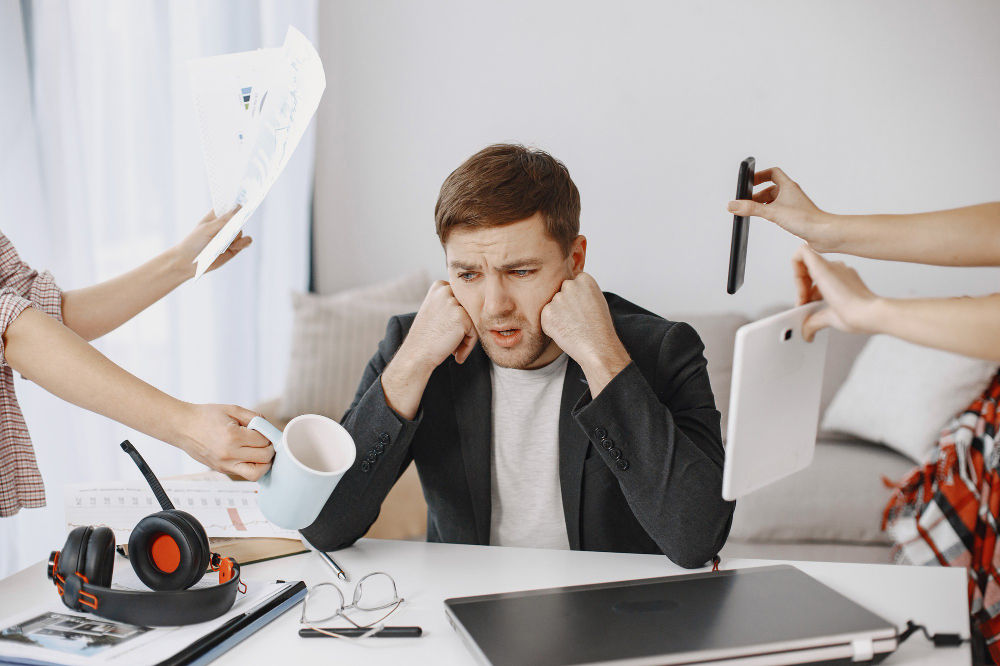 Be a Professional - It is best to be a professional whenever you encounter a disgruntled employee. The employee might make you lose your temper and say some unparliamentary things. However, in such situations, controlling your emotions is best as you represent the company. Do not raise your voice or use foul language.


Private Meetings - One of the most effective HR solutions is holding private employee meetings. Take them away from the crowd to personal space and give them a chance to speak their truth. It can help to reduce resentment and prevent Gaslighting among your team members. Have private meetings with each of your employees every month so that you understand if there are any resentments and disagreements between your employees.


Team Programs - The best way to handle disgruntled employees is to initiate programs. Make your employees sit with each other and discuss issues within the team. Everyone should share their experiences and opinions regarding the progress. Initiate team building programs and activities, including fun games, so that everyone can bond better.


Documentation - One of the ways to handle a critical situation is to document everything. Ensure that your actions and the actions of the employee are all documented so that it helps to settle disagreements later. There should not be any miscommunication between you and the employee, which may lead to further issues.


Understanding - There should be a spirit of understanding when handling unhappy employees. They are low for a reason, and they are taking out their frustrations. It is when you sit, listen, and understand the problem while looking for a solution. Think of the bigger picture and also understand the limits of what you can do.
Conclusion

The HR solutions for employee management vary according to your needs. To keep your workers happy and reduce disagreements, apply strategies to build an open and positive environment.