The human resources department hires, retains, and develops the workforce. In the post-pandemic era, this department has come to play a crucial role in increasing organizational productivity. The changes in the workplace culture have challenged the sustenance of long-term relationships and risk-free communications. It is now up to the HR departments to employ techniques in order to increase clarity and build teamwork and cooperation in the companies. Traditional hiring techniques are becoming obsolete. It's time to focus our attention on technology that can help decrease workforce gaps. Technology-driven HR Solutions have become a new trend in the business sector. The new culture is all about reducing risks and costs by providing clients with the ability to support their workforce by outsourcing their needs to a third-party payroll company.

The New Trends in the world of HR

Effective workforce management is now taken care of by companies that specialize in providing end-to-end employee management in India. Technology has become a tool to increase knowledge dissemination and reduce errors. HR departments in India need to analyze the recent trends that are changing the business landscape.
Digitization – Industry 4.0 has ushered in the move to digitize the operations process. With remote working, relationships need to be forged online. Automated processes have replaced the traditional ways used for workforce management. Payroll outsourcing companies use inbuilt customizable technical platforms that provide more visibility and monitor the performance of the workers. Workforce management is now more detail oriented and easy to maintain.

Agile businesses – It is not the time to be uncompromising, but to be flexible. Companies are now providing flexible working to all employees. HR is creating new operating models that will quickly deploy employees and take care of critical situations.

Automating small tasks – HR is now automating administrative tasks by providing digital platforms and self-service tools. They are now concentrating on other important operation management involving top executives.

Aligning responsibilities with employee experience - HR is now trying to map employee experience to improve professionalism and performance. Using technology as an HR solution to provide employee experience has become a new trend. This includes the hiring process, employee payroll, performance reviews, and even promotions.

Shifting responsibilities – HR is now shifting responsibilities of traditional tasks and minor administrations to employee outsourcing companies.
According to a survey conducted on 80 chief human resource officers in Europe, 90% predict changes in HR solutions in the next 2 to 3 years. Companies that want to survive require to keep up with the five trends in the industry. It is time to use this knowledge to reimagine and implement technology-driven HR management.

Benefits of Tech based HR outsourcing solutions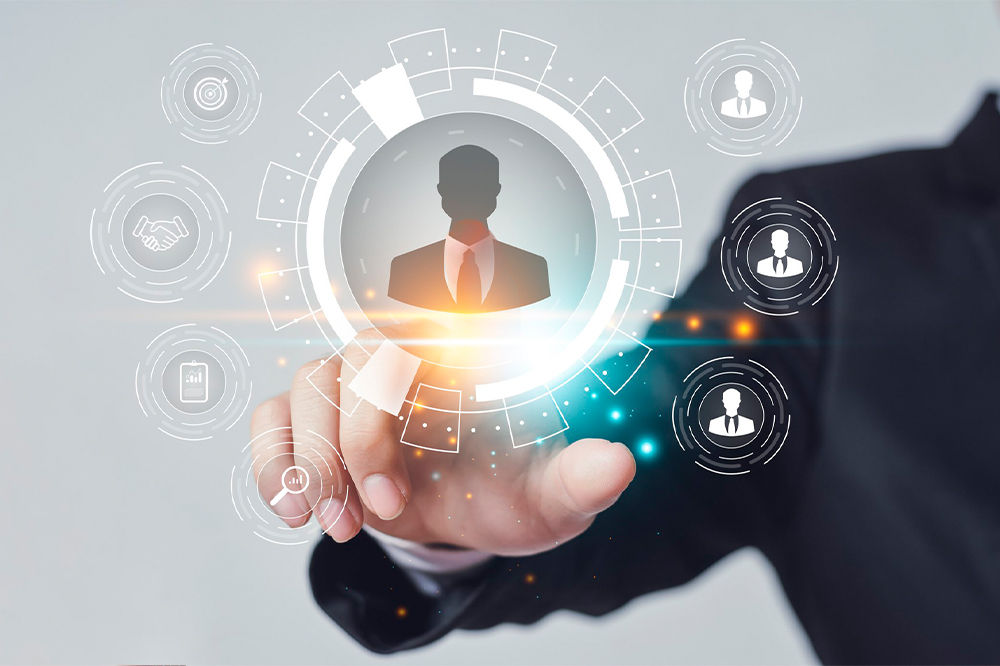 Cost Effective – The main aim is to reduce unnecessary expenditure in the company. Using an outsourcing company will reduce the cost of hiring by providing you with a pool of talented employees. These companies have a deep understanding of the business sector and use the latest technology to provide the positive results required by your company.

Time-saving – Outsourcing to third-party companies will transfer your responsibility to capable hands. The external companies will take care of the resumes and use state-of-the-art technology platforms to conduct assessments.

Scalability – The outsourcing process will help you gain the specialized talent, which can be of short or long-term duration. This will increase productivity and expand your business by saving much-needed resources.

Training - External outsourcing companies also provide workforce management and training. Training is an important function of the HR department. Regular performance reviews will enable the company to understand the skill gaps and reinforce them with the help of proper training. The third-party companies will provide screening sessions and other icebreakers to reduce disagreements and increase communication between employees.

Handling the paperwork – Hiring a new employee is not only costly but also involves legalities. Tax deductions, medical insurance, and other benefits require technical skills. Third-party companies use technology to make calculations and regularly review performance to understand workforce development. The data is used to recommend promotions and provide recognition to the employees.
Outsourcing HR responsibilities will reduce employee turnover by providing insights into the employee. The company will also communicate the client's expectations and objections eloquently and aim at building a positive relationship between the client and the candidate.

Conclusion

Technology-based outsourcing companies are providing immense support to HR departments. The tech-based HR solutions are the new trend that is here to stay. Businesses can enjoy a large number of benefits that assist in using company resources for entering new markets and expanding the company.